Senior Chef Social Events in Canterbury
On Friday 22 September we enjoyed a wonderful Spring celebration with over 60 Senior Chefs. We were entertained by the Kaiapoi Invisible Choir and sampled delicious pea pesto with wholemeal crisps. Thank-you to those who attended and we hope our lucky winners enjoyed their Spring flowers.
Christmas Celebration - Thursday 7 December
Put the date in your calendar now! Thursday 7 December 10.30am - midday, Holy Trinity Parish Hall, 108 Jeffreys Road, Bryndwr (behind the church, there's plenty of off-street parking).
Enjoy catching up with Senior Chefs, morning tea and some Christmas recipes. You are very welcome to bring a partner or friend.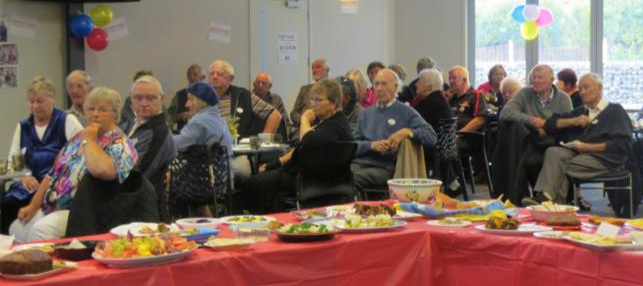 Watch this video about Senior Chef: