Senior Chef Celebration
Join us on Thursday 24 September for our Spring morning tea and catch up with fellow Senior Chefs. Our guest speaker is Trish Adams, Board President for Age Concern Canterbury.
Trish will speak at about her experience of being scammed.
10.30 - midday at the Christchurch Bridge Club, 21 Nova Place (off Barbadoes Street), Central Christchurch.
There is car parking on-site. You are welcome to bring your partner or a friend.
Please bring a plate of finger food to share.
RSVP by calling us on 0800 333 405 or emailing This email address is being protected from spambots. You need JavaScript enabled to view it.
The Duchess who came to dinner!
On 22 November 2019, our Senior Chef team had a very special sous chef – namely, Her Royal Highness, the Duchess of Cornwall. Her Royal Highness included the visit to the Senior Chef programme while Prince Charles travelled to Lincoln University as part of their third joint visit to New Zealand. Christchurch was the third stop on their tour.
Her Royal Highness also launched the new Senior Chef cookbook, Easy Recipes for One or Two, at an event after the cooking session. Pegasus Health Senior Chef Coordinator Wendy Scanlon invited Her Royal Highness on stage where she launched the Senior Chef cookbook.
Wendy said Senior Chef was all about connecting the community, combating loneliness and providing older people with a new sense of purpose.
Her Royal Highness said she was delighted to be invited to the event.
"It's a real pleasure to be for once surrounded by people my age. I'm feeling a lot better and I'm so impressed by everything you're doing here."
She particularly applauded the work the Senior Chefs were doing.
"I do think it is so important as you grow older to be able to cook … I think this school will re-energise older people to like cooking again and eating good food for your body and your mind is vitally important as you get older," she said.
Her Royal Highness was gifted her own copy of the cookbook and an apron.
Active Ageing is a key focus of the Duchess of Cornwall's work. The fact that she included the Senior Chef session and recipe book launch on her itinerary is high praise indeed – and certainly endorses Pegasus Health's shared goals of helping older people stay active and engaged and to support their independence.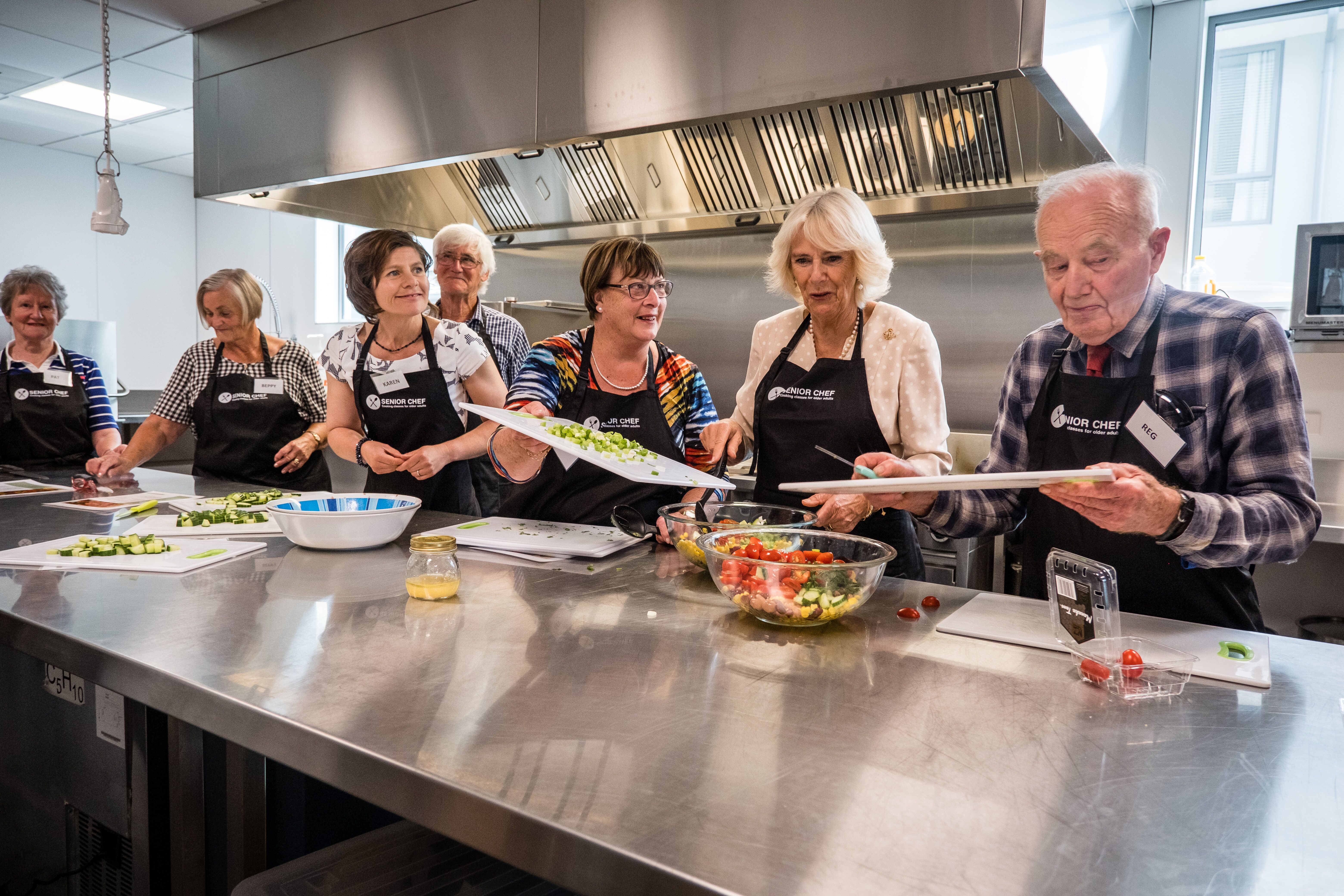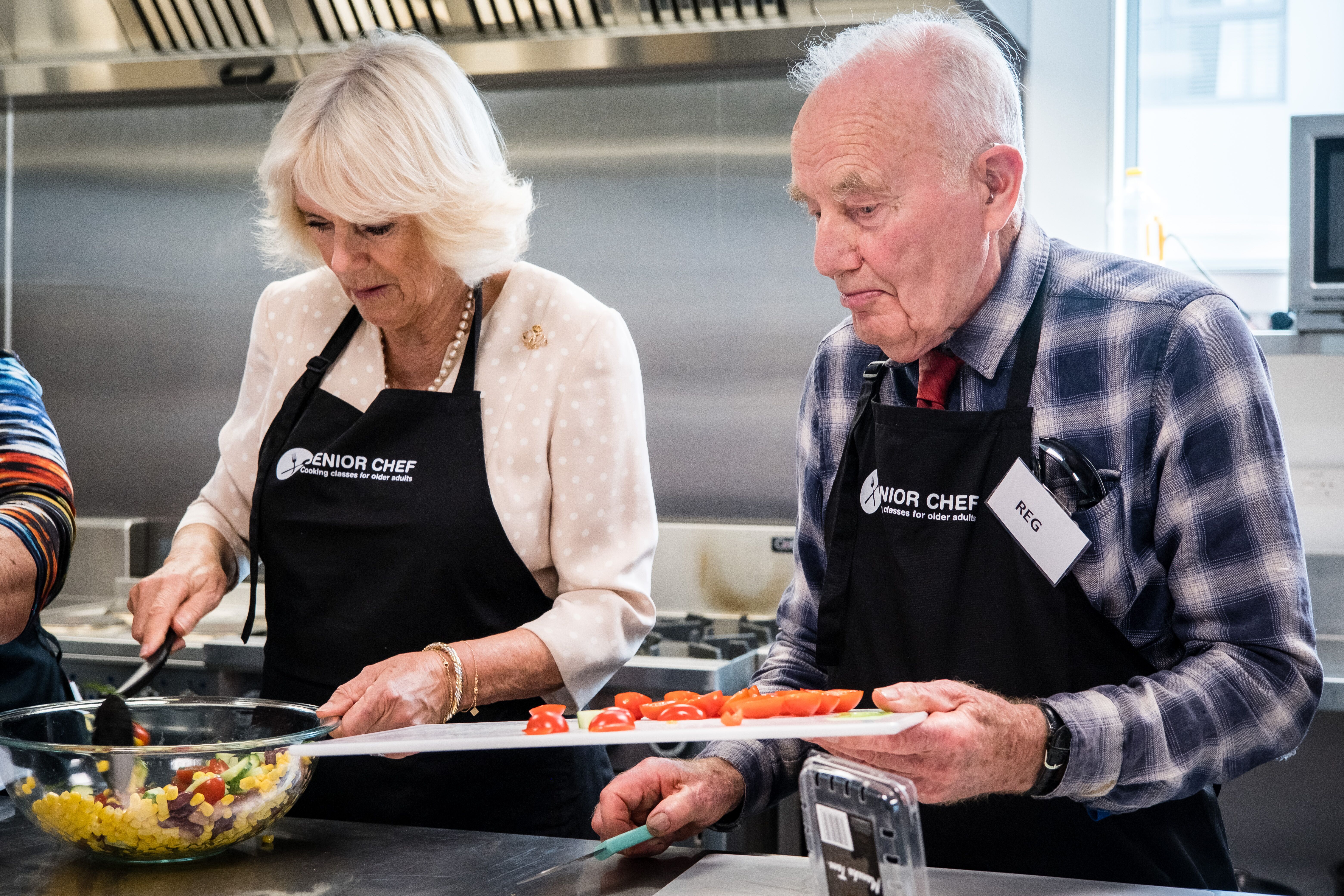 Watch this video about Senior Chef: